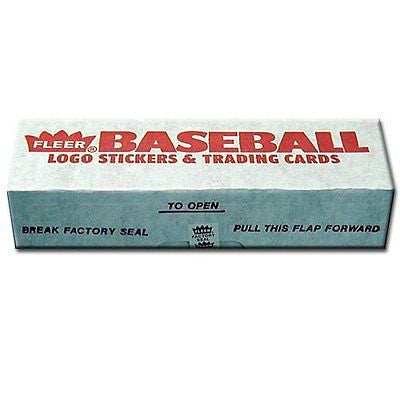 n/a
1989 Fleer Baseball Factory 660 Card Set-Ken Griffey Jr. RC,Smoltz RC,Biggio RC
1989 Fleer Baseball 660 Cards Complete Set 
by
 Fleer
-Brand New Factory Sealed! (box-19)
1989 Sealed Fleer Factory Baseball Set.

Contains 1989 Fleer Baseball 660 cards!

Contains cards of hall-of-famers, superstars, and rookies.

This set has never been opened since it left the factory!

Includes Ken Griffey Jr. RC,John Smoltz RC,Craig Biggio RC,Randy Johnson RC,Gary Sheffield RC, Billy Ripken, Manny Ramirez, Robin Yount, Andre Dawson, Greg Maddux, George Brett, Carlton Fisk, Ozzie Smith, Eddie Murray, and Dave Winfield
1989 Fleer Baseball Cards & Checklist
 

PRICE GUIDE

Key Cards:

353 - Craig Biggio RC

381 - Randy Johnson RC

548 - Ken Griffey Jr. RC

616A - Bill Ripken 'Rick Face'

616D - Bill Ripken 'Black Scribble'

616E - Bill Ripken 'Black Box'

 
 

NOTES:

The 1989 Fleer baseball card set consist of 660 cards that measure 2 1/2" x 3 1/2". The cards are in order by player alphabetically within each team. The teams are in order based on their respective performance during the prior year. Cards numbered 628-639 are Special cards, Cards Numbered 640-653 are Major League Prospects, and Cards 654-660 are checklist cards.

There are plenty of errors, and variations to keep busy with this set. About half of the California Angels players have white rather than yellow halos. Some Oakland A's player cards have red instead of green lines for front photo borders, and checklist cards are available either with or without positions listed for each player. 

The Billy Ripken Card 616 was issued with a "four letter word" Face on the knob of the bat. The term Rick Face was coined by Beckett in 1989 so when they refer to this card they can do so without using profanity. variations of this card include: Rick Face Double Die, Black Box square edge, round edge, and scribble. (methods used to covered up the profanity.) There are six variations of the 1991 Fleer Randy Johnson rookie card 381 (listed below)










Key Rookie Cards:  Craig Biggio, Ken Griffey Jr., Randy Johnson, Gary Sheffield, John Smoltz.

Variations:

98A Kevin Romine ERR (Wrong photo of Randy Kutcher) 98B COR
130A Tom Brookens ERR 

(Mickey Heath Stats on Back ) 130B COR

132A Mickey Heath ERR (Tom Brookens Stats on Back) 132B  COR
173A Jeff Treadway ERR (Target) 173B Jeff Treadway (No Target)
350A Alan Ashby ERR 

(Back reads "throws rig" should be "throws right")

 350B COR

381A Randy Johnson VAR (has a red and white Marlboro billboard sign, complete with Marlboro man, above Randy's left shoulder, top right of card)
381B Randy Johnson VAR (still has the entire billboard visible, but is covered by a dark, reddish shading but still noticeable.)
381C Randy Johnson VAR (still has the sign visible, but there's a black line through the middle of the word Marlboro with the tops of all letters in Marlboro still clearly visible and, you can still tell the sign says Marlboro) 
381D Randy Johnson VAR (Still shows the red and white of the sign, but there is a black blob where the word Marlboro once was, no longer showing tops of letters.)
381E Randy Johnson VAR (The Marlboro sign is completely gone, but a black rectangle, exactly in the shape of the Marlboro billboard but sticks out from the rest of the black background)
381E Randy Johnson VAR (the corrected version with no signs of the Marlboro ad.)
440A Manny Trillo

 ERR (Back reads "throws rig" should be "throws right") 440B COR

616A - Bill Ripken Rick Face
616B - Bill Ripken Whiteout  
616C - Bill Ripken White Scribble  
616D - Bill Ripken Black Scribble
616E - Bill Ripken Black Box
630 - Roberto Alomar Sandy Alomar Jr. UER (Names on card listed in wrong order)
631 - Will Clark Rafael Palmeiro UER (Gallaraga, sic; Clark 3 consecutive 100 RBI seasons; third with 102)
632 - Darryl Strawberry Will Clark UER (Homeruns should be two words)
633 - Wade Boggs Carney Lansford UER (Boggs hit .366 in '86, should be '88)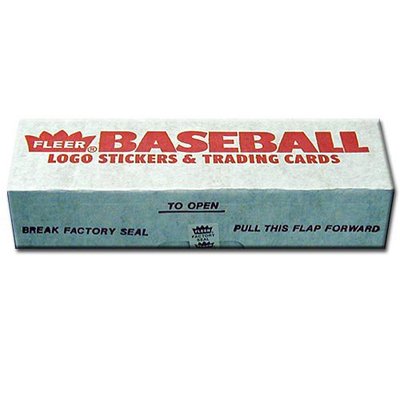 ---
Pay me securely with any major credit card through PayPal!







           WITH A LOW STARTING PRICE OF $49.99!!!!OR MAKE  AN OFFER!!!
               BUYER AGREES TO PAY $12.99 IN SHIPPING AND HANDLING FEES....
YOU CAN BUY ADDITIONAL MOTION CARD OR SIMILAR ITEM AT ONLY $0.00 S&H FEES FOR EACH ADDITIONAL CAR PURCHASED WITHIN A THREE DAY TIME PERIOD.
CHECK OUT OUR OTHER AUCTIONS FOR NASCAR CARS AND FIGURES, TOYS, HARLEY DAVIDSON ITEMS, SPORTS APPAREL, JACKETS, GRADED CARDS, SPORTS COLLECTION BLOWOUTS, DEREK JETER ITEMS, AUTOGRAPHS, FLAT TV WALL MOUNTS, HOUSEHOLD ITEMS, JEWELRY, CHERISH TEDDIES, DVD MOVIES AND VHS MOVIES FOR ADULTS AND CHILDREN,BARBIES AND DOLLS, XBOX/XBOX360 GAMES,SYSTEMS AND ACCESSORIES, PSP/PSP2/PSP3 ACCESSORIES,SEGA ACCESSORIES,GENESIS SYSTEMS,WII ACCESSORIES, GAMING GUIDES, NON-FICTION BOOKS,TOYS, CANON INK CARTRIDGES, DISNEY COLLECTIBLES AND VHS TAPES, HOME DECOR ITEMS AND HOUSEHOLD ITEMS,TOTES KIDS BOOTS,AUTOGRAPHED BALLS,PLAQUES, AND PHOTOS,SPORTS JERSEYS,SPORTS MEMORABILIA, SNOWBABIES AND CHERRISHED TEDDIES, MICKEY MANTLE LIMITED EDITION AND NUMBERED BEARS,ELECTRONICS,CELLULAR PHONE ACCESSORIES,POKEMON AND YI-GU-OH CARD LOTS,KNIVES, HUNTING KNIVES,CHILDREN COMFORTERS, MICHAEL JORDAN COLLECTIBLES, TY BEARS,TY CARDS,SCOOBY DOO ITEMS, AUTOGRAPHED 8X10 PHOTOS, SHAVERS, LIMITED EDITION BEARS,STAR WARS AUTOGRAPHED PLAQUES, ELMOS,PLUSH TOYS AND ANIMALS,HARLEY DAVIDSON PHONES AND ACCESSORIES AND MUCH MUCH MORE.
WE ADD NEW ITEMS DAILY SO ADD US TO YOUR FAVORITES.................
WE ARE A FIRM BELIEVER IN THE IMPORTANCE OF FEEDBACK, THEREFORE, WE LEAVE FEEDBACK UPON RECEIPT OF YOUR FEEDBACK.  CUSTOMER SATISFACTION IS IMPORTANT, THEREFORE, WE WANT YOU TO CONTACT US IF YOU HAVE ANY CONCERNS........   
---
Share this Product
---
More from this collection